Keystone Woodturners is a chapter of the American Association of Woodturners. We share the purpose of providing education and information to those interested in woodturning. The Club was founded in 1996 and has grown to over 75 members. We meet monthly on the third Wednesday of the month. Check out the other tabs on this website for examples of what we and our members have been doing and for other information about the Club.
http://www.woodturner.org//

________________________________________________________________________
September Meeting – September 20, 2017 at 7:00PM

This Month's Agenda:

Welcome by Bob Zrebeic, President, Keystone Woodturners…brief notes of interest to all members.
Demonstration: Dennis Fuge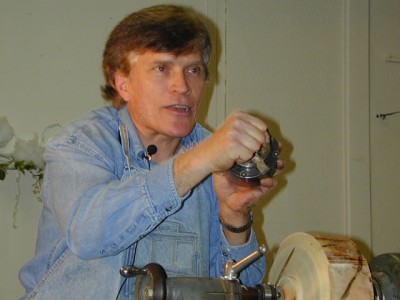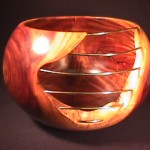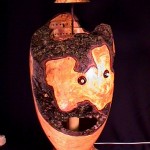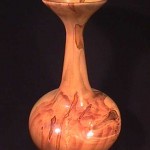 Dennis Fuge started his woodturning at Pretoria Boys High school in South Africa in 1966, where, as part of his eighth grade school woodworking project, he was required to turn a lamp stand. This item still stands in his workshop as a memory to those early beginnings and the start of his love for the art of woodturning. Dennis was fortunate to have an engineering father, Harold, who built for him a homemade lathe which allowed him to maintain an active interest until he moved to Cape Town.
Dennis and his family now reside in Erwinna, Pennsylvania, and have the good fortune of having some of the world's best artistic wood turners demonstrate at their home and share their friendship. According to Dennis, "the sharing nature of the wood turning community is one of the true wonders of the world and I am proud to be associated with this wonderful group of humans".
Show and Tell
Bring in your latest turned item and tell the members about it. Wood type, finish, and any challenges you had with the piece are of interest to us all. We all enjoy hearing about our members' turned items. And seeing what you've accompished often gives us ideas to try ourselves.
Raffle
Have something that you no longer need, use or that's just cluttering up your shop or maybe your liquor cabinet? Bring it in for the raffle! Surely, someone will see its value just the way you once did. Remember, the raffle provides major funding for our club with the money it raises!

Adjourn
________________________________________________________________________
Keystone Woodturners Meeting Location
We meet at Joe McCann's shop. There will be a sign on Hallman road onto his driveway. His shop is located behind his house at:
Google map links
387 Hallman Mill Road
Phoenixville 19460.
If you run into problems, call Joe at (610-331-2372)
.
Visitors are welcome of all turning skill levels, so if you have an interest in woodturning, come on out to our next meeting and check us out!
If you have any questions, please contact:
Bob Antonishak – Secretary raa108@yahoo.com 610 399-6680 or 610 368-4823