December Meeting
Keystone Holiday Party and Gift Exchange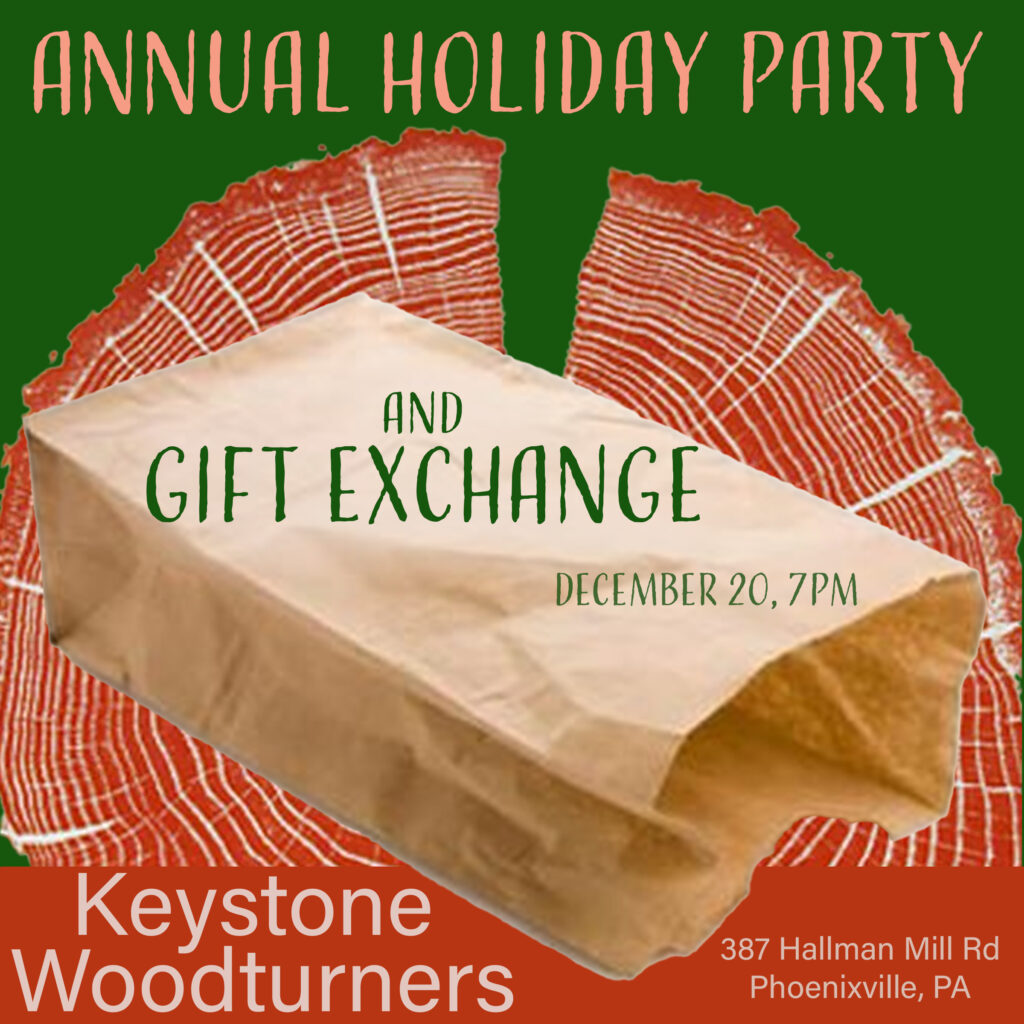 We will have our annual gift exchange so turn something great and bring it along. IT MUST FIT IN A STANDARD LUNCH BAG! If you can't find one, we have a bunch at the shop. Bring your gift and bag it in the back room! Then put it on the table.
Past Meetings
Brian Maguire will demonstrate Patina Finishes at our monthly meeting November 15, 2023 at 7pm. Brian achieves unusual and beautiful finishes and will share his techniques so you try them too.
All are welcome. If you are new to Keystone be sure to introduce yourself at the welcome table near the door when you arrive.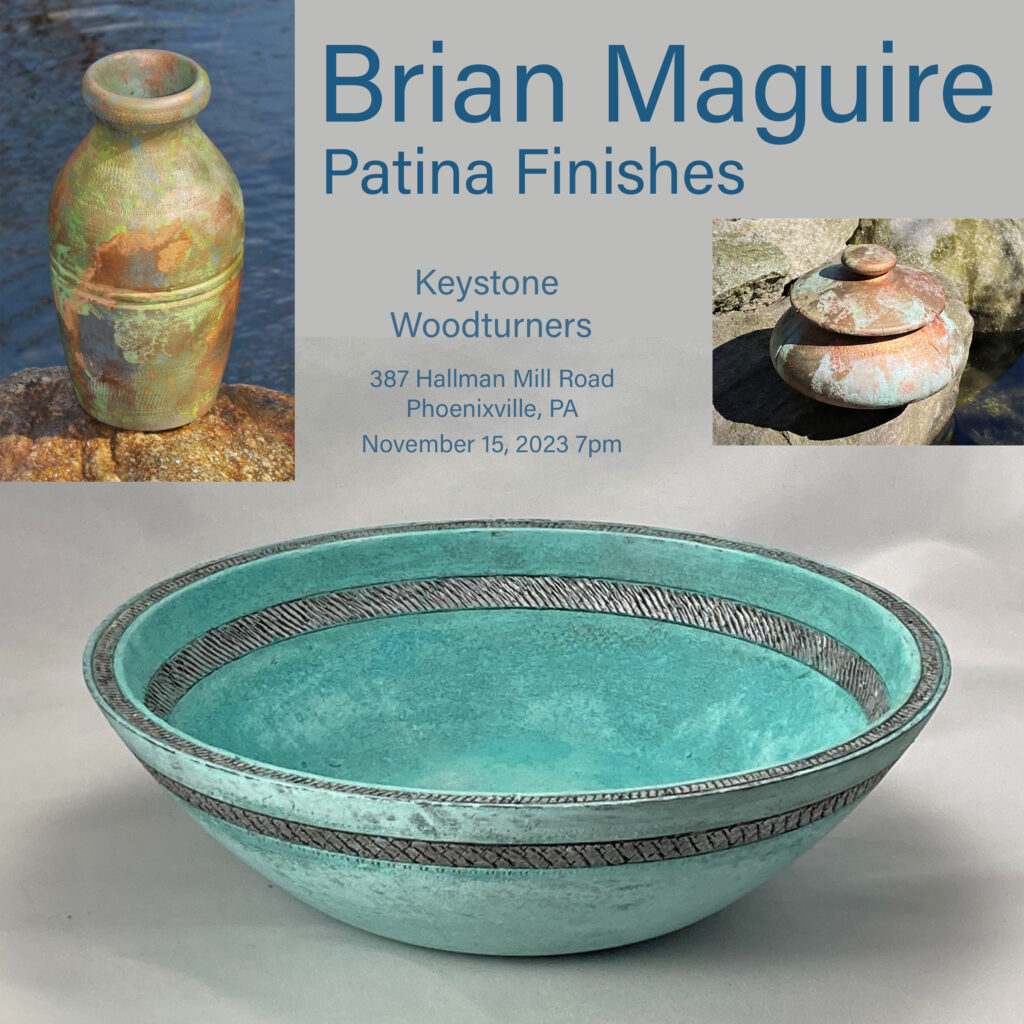 At the November meeeting – don't forget to sign up for the food or beverage you would like to bring for the December Holiday Potluck.
Janie is a craftsperson who works professionally in the design and modern production of retail home goods and furniture, while keeping one foot firmly rooted in woodturning and hand-crafted world, believing that we need both in good design. She has exhibited and done residences widely, at institutions such as the Center for Art in Wood, Arrowmont School, and American Association of Woodturners. She holds a BA in architecture from the Cooper Union, and MA in Furniture Design from the Rhode Island School of Design, and began teaching in 2020. She currently lives in Philadelphia, where she also works as part time faculty in the Fine Woodworking department at Bucks County Community College.